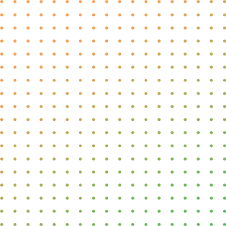 Generation Next
Generation Next is the umbrella name for the Youth, Teens and the Children Ministry of BKCC. Our goal is to raise a mighty army who will be the voice of the next generations. We are training those who will catch the fire of revival at a tender age. Boys and girls who will shape nations and take over territories for Christ. They are a group of people who are not entangled by the affairs of this world. They are ablaze for God, setting the fire of revival, breaking the fallow ground and lifting up the banner of Christ.
Generation Next Youths (GNY)
This group is from age 18 to 35. Our goal in BKCC is to advance a gospel-centred youth ministry. Just as we are admonished in Ecclesiastes 12:1, our goal is to groom youths who will remember their Creator in their youthful days. Youth who are vibrant for God, breaking fallow grounds and taking over territories for the Lord. We also plan to raise youths who will lift up the banner of righteousness, eschew evil and entrench the fear of the Lord in the society. Our aim is to turn rookies to global leaders who lead in righteousness and in the fear of God. If your goal is to join a movement of youth who are set ablaze for God, then Generation Next Youths of BKCC is where to consider.
Generation Next Teens (GNT)
This is the Teens Ministry of BKCC from age group 13 to 17 years. In the world's media-driven culture, our goal is to address the complex issues facing the teens. Joseph had great dreams about his future at the age of 17. David was first anointed as king by Samuel at the age of 17. Also, at that tender age, David was effectively managing his father's business. Our goal is to raise purposeful, innovative and God-fearing teens who will understand the plans and purpose of God for their lives and are willing to take responsibility even at a tender age. Just like David solved a national problem by killing Goliath at a tender age, our goal is to see our teens not only becoming a solution to the problems in their locality, but being a great asset to their nation and also globally.
Generation Next Arrows (GNA)
This is the Children ministry of BKCC from ages 1-12. They are further broken down into two different classes which are 1-5 and 6-12. In BKCC, we believe in the Word of God in Psalm 127:4 which says, "Like arrows in the hands of a warrior are children born in one's youth." Our goal is to train and raise children who will be vibrant for God right from their tender age. Like Samuel whom God has been speaking with right from his tender age, we are raising children who will have a personal relationship with God even at their tender age.
Need Prayer and Counselling?
For prayer requests or counselling or both, click on the button